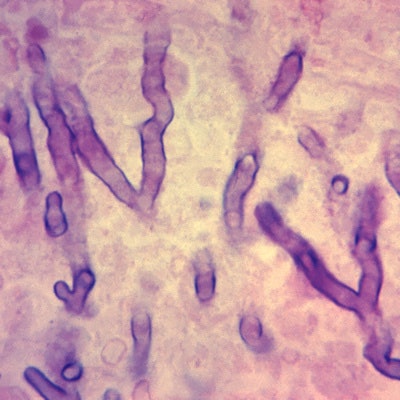 A new clinical practice guideline from the American Thoracic Society (ATS) emphasizes the need for rapid diagnosis of fungal infections through the use of newer lab tests.
Based on a systematic review of the scientific literature, the guideline covers lab tests for diagnosing invasive pulmonary aspergillosis, invasive candidiasis, histoplasmosis, blastomycosis, and coccidioidomycosis, among other infections. Options reviewed include the following:
Antigen testing in urine
Blood and bronchoalveolar lavage fluid
Nucleic acid-based polymerase chain reaction (PCR) assays
"Effective treatment of patients with these infections depends on rapid, accurate diagnosis of the infection and on timely treatment," the ATS said in a statement. "Delays in diagnosis and treatment can be debilitating, leading to long hospital stays, high medical costs and even, death."
Key recommendations, based on what the ATS views as high-quality evidence, include the following:
Serum galactomannan testing is recommended for patients who are severely immunocompromised.
Blood or serum PCR testing should be done for Aspergillus.
The histoplasma antigen in urine or serum should be used for suspected disseminated and acute pulmonary histoplasmosis in cases that require fast diagnosis and treatment.