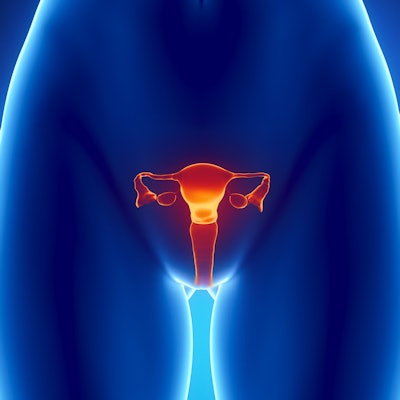 Pregnant women not at risk for preterm delivery don't need to be screened for bacterial vaginosis if they are not showing symptoms of the condition, according to a recommendation by the U.S. Preventive Services Task Force (USPSTF) published April 7 in JAMA.
The recommendation updates the task force's 2008 guideline with a further literature review but is not different, wrote a team led by USPSTF chair Dr. Douglas Owens of Stanford University. The group found that bacterial vaginosis screening just doesn't seem to offer an advantage for avoiding preterm delivery, which has been associated with the condition.
"The [USPSTF] concludes with moderate certainty that screening for asymptomatic bacterial vaginosis in pregnant persons not at increased risk for preterm delivery has no net benefit in preventing preterm delivery," the group wrote.
Common condition
Bacterial vaginosis is common, affecting up to a third of women. It is often asymptomatic and recurring and is treated with antibiotics. In pregnant women its incidence ranges from 5.8% to 19.3%, Owens and colleagues noted.
Symptomatic vaginosis is treated during pregnancy because the condition has been associated with miscarriage, preterm delivery (prior to 37 weeks' gestation), low birth weight, and postpartum endometriosis -- although it has not been shown that it causes these adverse outcomes.
The task force's review included 25 studies accessed from PubMed, the Cochrane Library, and Embase between January 2006 and May 2019; the studies reported on the test accuracy of the Becton Dickinson (BD) Affirm VPIII microbial identification test, its BD Max system, Sekisui Diagnostics' OSOM BVBlue test, and the Amsel clinical criteria to diagnose bacterial vaginosis.
Among trials that reported findings from general obstetric populations, the group found no significant association between treatment of bacterial vaginosis and preterm delivery. Among five trials that reported data among women with prior preterm delivery, findings were inconsistent, according to the team: Three trials showed treatment benefit and two did not.
From these results, the task force gave screening for bacterial vaginosis in pregnant women not showing symptoms and not at increased risk of preterm delivery a D grade ("the USPSTF recommends against this service"). For pregnant women at risk of preterm delivery, the USPSTF stated that evidence on whether to screen for vaginosis is conflicting and gave the practice an I grade (evidence insufficient).
"The evidence suggests no difference in the incidence of preterm delivery and related outcomes from treatment for asymptomatic bacterial vaginosis in a general obstetric population but was inconclusive for women with a prior preterm delivery," wrote a team led by Dr. Leila Kahwati of RTI International-University of North Carolina at Chapel Hill Evidence-based Practice Center that performed the analysis. "Maternal adverse events from treatment appear to be infrequent and minor, but the evidence about harms from in utero exposure was inconclusive."
What's the link?
In an editorial that accompanied the evidence report and the recommendation statement, Amanda Lewis, PhD, of Washington University School of Medicine in St. Louis, and colleague Dr. Louise Laurent, PhD, of the University of California, San Diego (UCSD), noted that investigating the efficacy of screening for bacterial vaginosis in pregnant women is being driven in part by concerns about the long-term effects of antibiotic use on women and children.
But because there's little clarity about whether bacterial vaginosis is "mechanistically linked to preterm birth," more research is needed.
"The new USPSTF Recommendation Statement acknowledges that additional studies are needed to evaluate screening and treatment methods for asymptomatic bacterial vaginosis in pregnancy, particularly for individuals at increased risk for preterm delivery," Lewis and Laurent wrote. "If further data support a treatment benefit in those at risk for preterm birth, the USPSTF report states that additional efforts should be made to identify those 'at risk.' "