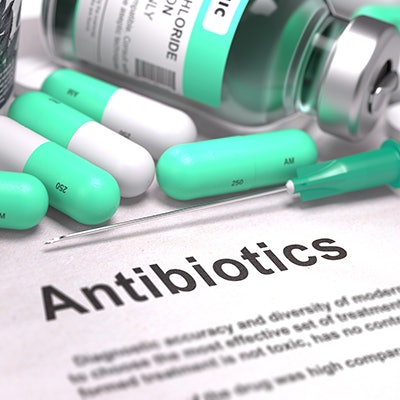 Lumos Diagnostics is highlighting clinical results that suggest its FebriDx point-of-care test to guide antibiotic treatment in patients with respiratory infections could save $2.5 billion annually in healthcare costs.
FebriDx is a finger-stick blood test that distinguishes bacterial from viral acute respiratory infections. The study, published September 30 in the Journal of Health Economics and Outcomes Research, found that FebriDx had a sensitivity of 95% to detect bacterial infections and a negative predictive value of 99% to rule out these infections.
The potential cost savings FebriDx could offer are based on a study performed by Avalon Health Economics that uses data from 2010 to 2020 and takes into consideration the cost of antibiotic treatment, antibiotic-resistant infections, antibiotic-related adverse events, and point-of-care testing on a national level, Lumos said.
Antibiotic use can be problematic, according to the research, which noted the following:
Of more than 150 million U.S. outpatient and emergency department visits for acute respiratory infections annually, half of antibiotics prescribed are medically unnecessary.
2.8 million antibiotic-resistant infections occur annually in the U.S., according to the Centers for Disease Control and Prevention (CDC).
Outpatient settings are key to good "antibiotic stewardship": Between 2010 and 2015, outpatient settings represented 59% of all antibiotic expenditures.
FebriDx has not yet been cleared by the U.S. Food and Drug Administration (FDA), although it is cleared and available in Europe, Canada, and Australia, Lumos said.