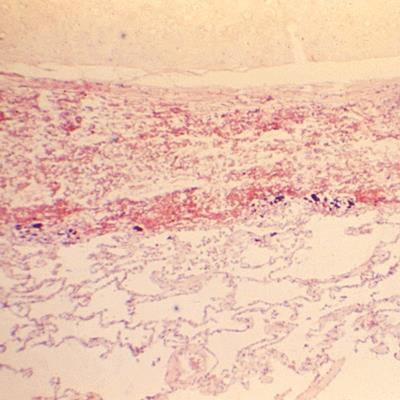 T2 Biosystems is accelerating the development of new direct-from-blood tests through a milestone-based funding contract with the U.S. Biomedical Advanced Research and Development Authority (BARDA) worth $6 million initially and up to a total of $69 million if deal options are exercised.
The agreement with BARDA, which is part of the preparedness and response arm of the Department of Health and Human Services, will cover the development of three new direct-from-blood panels, according to the company. One panel will detect biothreat pathogens, including Bacillus anthracis and Francisella tularensis. The second is a comprehensive panel for detecting 99% of bloodborne bacterial infections by means of more than 30 reported results, including pan-Gram positive and pan-Gram negative results.
The third is the company's antibiotic resistance panel. During an investor briefing on September 11, T2 Biosystems noted that it is aiming to get research use only status in the U.S. and the CE Mark in Europe for this panel by the end of the year. BARDA funding will cover development all the way through submission to the U.S. Food and Drug Administration -- a registrational study is being planned for 2020, CEO John McDonough said.
Funding will also be used to develop a next-generation high-throughput version of its T2Dx instrument that will lower the cost of goods and be capable of handling "far more patient samples," according to McDonough.
"The contract will be a major driver of research revenue in 2019, 2020, and beyond as we execute on the agreement," he said.
The stock price for the Lexington, MA-based company rose by about 83% to a close of $2.61 on the news.
Validation for marketed tests
In addition to accelerating the development of new tests and shoring up the company's cash position, McDonough also sees the contract as providing added validation for its marketed T2Bacteria panel for sepsis-causing bacteria and its T2Candida panel for fungal pathogen detection.
On September 10, the company announced that it was awarded a breakthrough technology contract for the T2Bacteria and T2Candida panels from the group purchasing organization Premier. Through the deal, Premier's 4,000 hospitals and health systems will get special prices for these assays.
Previously, in August, the company said the U.S. Centers for Medicare and Medicaid Services approved a new technology add-on payment (NTAP) for the T2Bacteria panel. The NTAP is worth up to $97.50 per test, equivalent to 65% of the list price, and takes effect in U.S. hospitals on October 1.