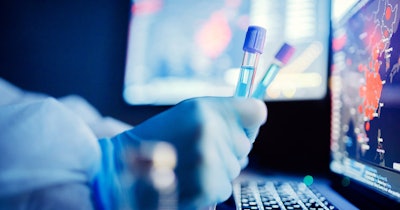 Abbott announced on Thursday that it is joining the Climate Amplified Disease and Epidemics (CLIMADE) consortium, a group comprising global scientists in public health agencies, academia, and industry focused on viral outbreaks affected or caused by climate change.
The CLIMADE consortium aims to improve surveillance tools and expand access to resources to decrease the impact of diseases and epidemics amplified by climate change.
Climate changes such as rising temperatures and increased extreme weather events such as droughts and flooding have the potential to accelerate the spread of infectious diseases, particularly those transmitted by animals or water. CLIMADE-affiliated scientists trained in infectious diseases, bioinformatics, and data science are focused on developing technology to aggregate environmental, weather, and viral sequencing datasets to predict, track, and control outbreaks of disease influenced by changing climate.
If a potential outbreak is identified, resources can be sent to that location to mitigate the outbreak and prevent further spread. CLIMADE's initial work will begin with disease surveillance in Africa, and then extend to other regions that are often affected by infectious disease outbreaks.
Abbott and its partners in the Abbott Pandemic Defense Coalition of Abbott's diagnostics business will provide viral sequencing and testing data for the technology being developed. Additionally, Abbott can provide diagnostic testing for potential outbreaks.
"Imagine being able to track weather patterns to determine if rising floods may lead to a water-borne disease outbreak," Gavin Cloherty, PhD, head of infectious disease research and the Pandemic Defense Coalition, said in a statement. "Abbott's work with CLIMADE is focused on tracking and predicting events so testing and medical resources can be deployed to prevent the spread of disease -- making a real impact in communities and people's lives."