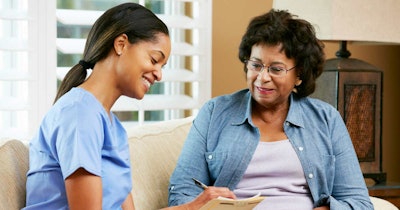 Quest Diagnostics on Wednesday announced a suite of pre- and post-transplant support and diagnostics services.
The offerings of the Quest Advanced Specialized Transplant Services suite include access to Quest's national network of service centers and mobile phlebotomists for both recipients and living donors in the 48 contiguous U.S. states, as well as access to over 170 specialized transplant and infectious disease tests, test result analysis in the electronic medical record, and round-the-clock support services.
The program also includes customized information packets for patients and phlebotomists, optional at-home specimen collection, apolipoprotein L1 (APOL1) renal risk variant genotyping testing for evaluating kidney-disease risk in donors, and longitudinal tracking of viral loads testing in the electronic medical record.
Transplant patients often must travel long distances for care both pre- and post-transplant; lack of access to services in their local communities can present complications for transplant patients and deter potential living donors. The Quest program seeks to address that shortcoming in expanding access to care for these patients.
"In collaboration with Quest, transplant centers, hospital health systems, and other providers can ensure living donors, recipients, and care teams can access the advanced and personalized transplant diagnostics they need, even if the center performing the transplant surgery is many miles away," Karthik Kuppusamy, PhD, senior vice president of clinical solutions at Quest Diagnostics, said in a statement.