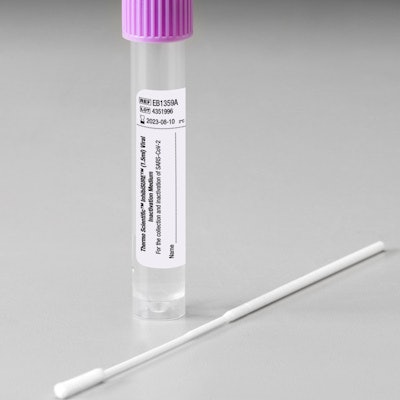 Thermo Fisher Scientific's new viral inactivation medium with a swab for use in in vitro diagnostic testing for SARS-CoV-2 is available in Europe.
The InhibiSure medium inactivates SARS-CoV-2 and stabilizes viral RNA at ambient temperatures for transportation and use in testing.
In addition to being nonhazardous, an inactivation medium removes the need for further inactivation steps, increasing laboratory throughput. This single-use device is for professional use only and can be used for sampling patients who are suspected of being infected with SARS-CoV-2 or sampling individuals for population screening for the virus, according to Thermo Fisher Scientific.