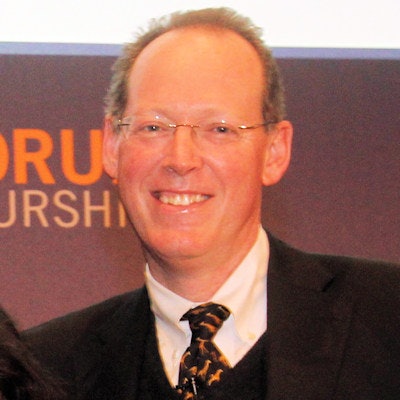 Infectious disease specialist and humanitarian Dr. Paul Edward Farmer, PhD, has died at the age of 62. Partners in Health, the nonprofit healthcare organization that Farmer helped found in 1987, announced his death on February 21.
Farmer passed away in Rwanda from an acute cardiac event while he was sleeping, the organization said.
Farmer was chair of the department of global health and social medicine at Harvard Medical School and chief of the division of global health equity at Brigham and Women's Hospital in Boston. In recognition of his medical and humanitarian contributions, he received the 2018 Public Welfare Medal from the Institute of Medicine of the National Academy of Sciences.
"Paul Farmer's visionary, holistic approach to caring for those who are so often left behind has revolutionized global public health," said Susan Wessler, home secretary of the National Academy of Sciences and chair of the selection committee for the award, in the 2018 statement announcing Farmer as the recipient of the award. "He has inspired a new generation of health practitioners to follow in his footsteps, and his legacy of forging connections between health care delivery, social justice, and policy advocacy will continue for many decades to come."