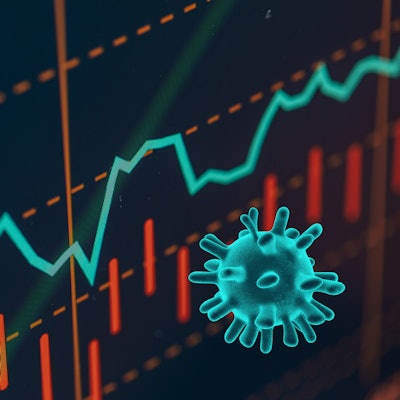 Quest Diagnostics reported preliminary results that suggest a decline in revenues for the fourth quarter of fiscal year 2021 (end-December 31). The company said that testing volumes outside of COVID-19 remain higher than they were before the pandemic.
For the period, Quest reported revenues of $2.74 billion, a decrease of 9% compared to $3 billion in 2020. The company added that total testing volume as measured by number of requisitions grew about 1.3% in the fourth quarter of 2021 versus the prior year.
The company noted that COVID-19 molecular testing volumes increased throughout the summer while its base business continued to deliver volume growth versus 2020 and 2019, showing a rebound in September.