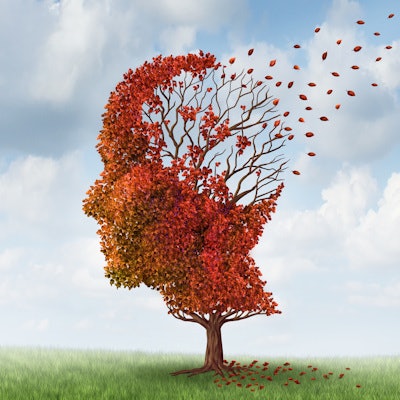 Neurological complications among hospitalized COVID-19 patients may be associated with elevated neurodegenerative biomarkers found in blood tests, according to a study published January 13 in Alzheimer's & Dementia: The Journal of the Alzheimer's Association.
Researchers at New York University (NYU) analyzed the serum of 251 hospitalized COVID-19 patients without a history of dementia, in particular looking for neurodegenerative markers. These included total tau (t-tau), phosphorylated tau-181 (p-tau181), glial fibrillary acidic protein (GFAP), neurofilament light chain (NfL), ubiquitin carboxy-terminal hydrolase L1 (UCHL1), and beta-amyloid (Aβ40,42).
The researchers then compared results between patients with or without encephalopathy, in-hospital death versus survival, and discharge home versus other dispositions.
The study found higher levels of the neurodegenerative markers in COVID-19 patients with neurological symptoms compared to those without higher levels of the markers, and much higher levels in patients who died in the hospital than in those discharged and sent home.
"Our findings suggest that patients hospitalized for COVID-19, and especially in those experiencing neurological symptoms during their acute infection, may have levels of brain injury markers that are as high as, or higher than, those seen in patients with Alzheimer's disease," said lead author Dr. Jennifer Frontera in a news release from NYU.
However, additional studies will be required before any determination can be made regarding whether patients with COVID-19 are at increased risk for future Alzheimer's disease, or instead recover over time, the researchers concluded.