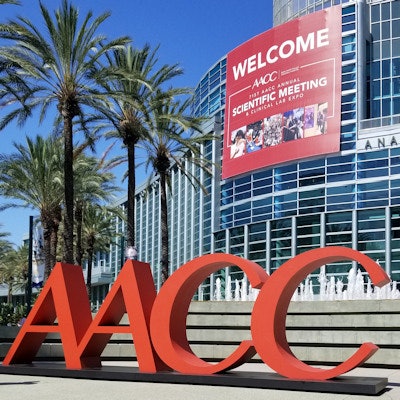 The American Association for Clinical Chemistry (AACC) will offer free onsite COVID-19 testing at its annual meeting, which is being held September 26-30 in Atlanta.
The mobile testing unit, which is being sponsored by LumiraDX, will be stationed outside the convention center main doors and will be available to attendees on a first come, first served basis.
Testing will be available during the following days and times:
Saturday 12 p.m.-5 p.m.
Sunday 8 a.m.-6:30 p.m.
Monday 7 a.m.-5 p.m.
Tuesday 7 a.m.-5 p.m.
Wednesday 7 a.m.-5 p.m.
Thursday 8 a.m.-1 p.m.
To avoid onsite testing, people should get tested before they leave for the meeting. The AACC is requiring attendees to be vaccinated and show proof that they received a negative polymerase chain reaction (PCR) or antigen COVID-19 test within 72 hours of arriving at the meeting.
Until September 26, attendees have the option of converting their existing registrations from in-person to virtual without financial penalty.