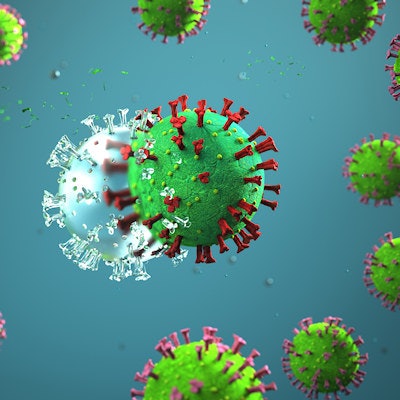 Lucira Health said it can successfully identify the "double mutant" variant of COVID-19 with its Lucira molecular test kit.
The variant was first identified in India on March 24 and was found in California on March 25. It has two genetic mutation sequences that the U.S. Centers for Disease Control and Prevention (CDC) is tracking, according to the firm.
The Lucira COVID-19 all-in-one test kit fits in the palm of the hand, extracts genetic material from the virus, and amplifies it, similar to polymerase chain reaction (PCR) lab tests. The assay has been reactive to more than 99.9% of available COVID-19 viral sequences, the firm said.