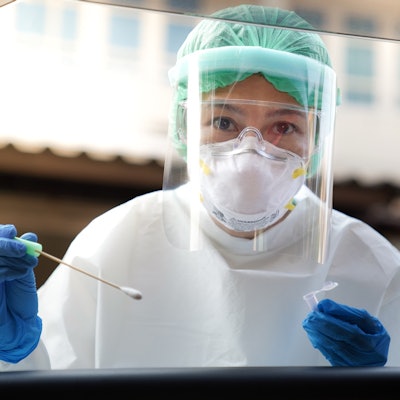 Hamilton Storage and Rhinostics have partnered to improve the processing of COVID-19 test samples.
The use of Hamilton's LabElite DeCapper with the Rhinostick swab collection device offers hands-free and high-throughput sample processing. The nasal and buccal polypropylene swab has an automated cap that is placed into a barcoded sample container, making it ready for dry shipment.
The LabElite DeCapper automates decapping and capping of tubes and vials with internal or external threads in 24-, 48-, or 96-tube racks, increasing sample processing speed.