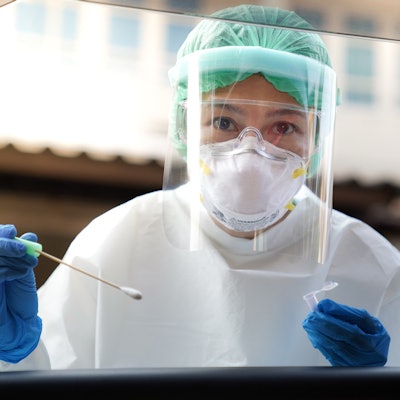 Qiagen plans to launch the Access Anti-SARS-CoV-2 antigen test, a rapid portable test that can detect novel coronavirus antigens in people with active infections in less than 15 minutes.
About 30 swab samples can be processed per hour using a small digital detection system, according to the company.
A version of the test for labs and one for point-of-care use, both of which were developed in collaboration with Ellume, are expected to become available in the last quarter of 2020. The test is designed for environments that require a high volume of fast and accurate test results.