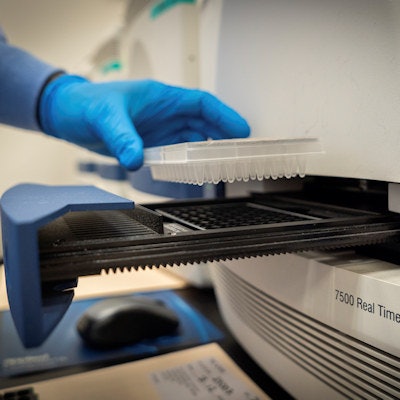 Quest Diagnostics has received emergency use authorization from the U.S. Food and Drug Administration to test a new laboratory technique that could bolster its COVID-19 testing capacity.
The technique speeds up the process of extracting viral RNA from both individual and pooled patient specimens. It utilizes the Mag-Bind Viral RNA Xpress Kit from Omega Bio-Tek and the MagEx Star from Hamilton.
The method will expand the company's current capacity of 135,00 daily COVID-19 assays to 150,000 daily tests in August and 185,000 daily tests in September, according to the company. It can also reduce turnaround times for high-priority patients, which is crucial as surging demand has led to delays for Quest patients in recent weeks.
Five Quest laboratories in areas with high testing demand will run the new RNA extraction method. The extraction technique can be used with Quest's SARS-CoV-2 reverse transcription polymerase chain reaction (RT-PCR) diagnostic, which screens respiratory specimens.