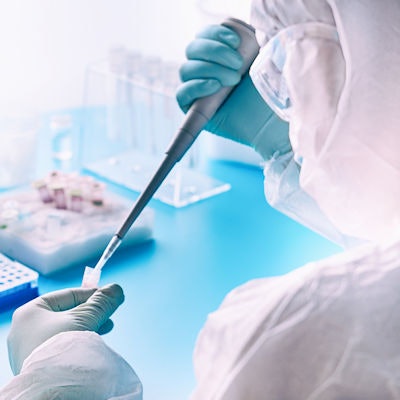 Testing within three days of the onset of symptoms from the novel coronavirus is imperative for contact tracing to work and to control disease spread, researchers reported in the Lancet Public Health journal online July 16.
In a study involving mathematical modeling, researchers examined scenarios around transmission, contact tracing, timing of testing, and isolation of people who have been infected. Currently, it is thought that about 40% of transmission is from people who are asymptomatic. It is crucial to isolate an index case and carry out testing of potentially affected people in less than three days, the study found.
"This implies that the process leading from symptom onset to receiving a positive test should be [minimized] by providing a sufficient number of easily accessible testing facilities," Dr. Marc Bonten, PhD, professor of epidemiology and microbiology at the University of Utrecht, the Netherlands.
Informing public policy
The study was conducted to evaluate various strategies for identifying people who have been infected and containing the spread of the coronavirus to help inform policy as countries reopen their economies. Researchers considered the time of onset of infection, tracing of close and casual contacts, testing, isolation for cases that were positive, and reproduction numbers for contact tracing strategies. With immediate identification and tracing of 80% of cases, which the authors said is a more realistic goal than 100%, and testing with no delay after symptoms become manifest, the reproduction number of 1.2 with physical distancing would be reduced to 0.8, they reported. Tracing in one day and testing within two days would cut the number of infections in half, they found.
Apps for contact tracing are more effective than conventional tracing due to speed -- with 20% coverage the reproduction number would be reduced by 17.6% compared with 2.5%, Bonten et al noted. But if testing is delayed by three or more days, it is not possible to get the reproduction numbers under 1. Overall, 79.9% of transmission can be prevented with no delay, 41.8% if testing is done in three days, and 4.9% if testing is done in seven days.
"Access to testing should therefore be [optimized] and mobile app technology might reduce delays in the contact tracing process and [optimize] contact tracing coverage," the authors wrote.
Contact tracing should be reviewed and streamlined, the researchers advised. Tracing with an app is more effective than conventional methods due to speed, but the benefit rapidly declines if testing is delayed. Reducing the testing delay is most important, the authors concluded.
"A contact tracing strategy therefore has the potential to control virus transmission, and to enable alleviation of other control measures, but only if all delays are maximally reduced," Bonten and colleagues wrote.
While mobile apps are effective, however, they depend on the willingness of the population to participate and privacy has been a concern, the authors acknowledged.