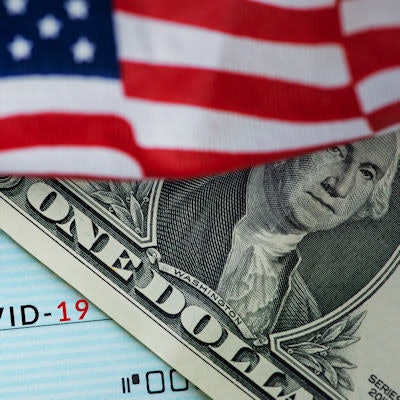 The American Association for Clinical Chemistry (AACC) has sent a letter to U.S. Senate leadership with five recommendations to improve testing for the novel coronavirus.
The letter, addressed to Majority Leader Mitch McConnell and Minority Leader Chuck Schumer, emphasized the importance of widespread testing not only for diagnosing and treating patients with COVID-19 but also for launching an appropriate public health response. The AACC sent the letter on May 28 -- as the Senate was negotiating funding for the Heroes Act, the latest bill designed to provide relief during the ongoing COVID-19 pandemic.
The AACC recommendations called for an integrated testing strategy with coordination across federal, state, and local governments. This strategy should include a common terminology, current challenges, necessary testing resources, a plan for acquiring and distributing materials, and benchmarks to measure progress, the letter noted.
The letter also advocated for better supply chain management as many laboratories continue to report delays in obtaining the devices, reagents, swabs, transport media, and personal protective equipment needed to perform COVID-19 testing. It also suggested creating a solution to allow healthcare facilities to report current inventory levels.
Other recommendations included the following:
Increase funding for the U.S. Centers for Disease Control and Prevention to help the organization oversee COVID-19 activities and establish necessary public health infrastructure to address the current pandemic as well as future health crises
Expand COVID-19 serological and antibody testing to include those who may have already contracted and recovered from the virus
Provide financial support for hospitals, commercial laboratories, and other healthcare providers who may have incurred significant revenue losses due to the COVID-19 pandemic
"Thanks to Congress' rapid and comprehensive approach to dealing with the COVID-19 pandemic, the healthcare sector has made significant advances in expanding testing capacity," stated AACC President Carmen Wiley, PhD, in a press statement. "We now urge the Senate to align the Heroes Act with lab experts' recommendations before passing it into law, which is crucial to ensuring that the progress we've made fighting COVID-19 continues."