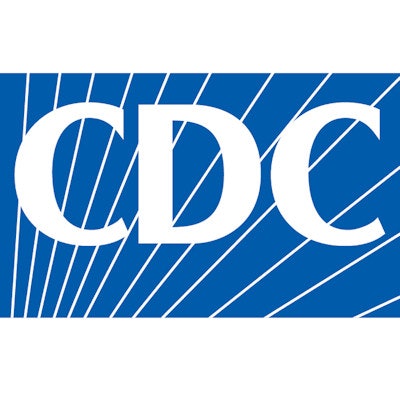 The U.S. Centers for Disease Control and Prevention (CDC) has updated its general guidance on serology testing, providing information on its role and tips on maximizing positive predictive value.
The agency noted on May 26 that it had released interim guidelines for COVID-19 testing in clinical and public health settings on its website. This followed the inclusion of a relatively small section on serology testing in a broad CDC guidance document on reopening released on May 21.
In the interim guidelines, the CDC noted that serologic assays "can play an important role in understanding the virus's epidemiology in the general population and identifying groups at higher risk for infection."
"Although serologic tests should not be used at this time to determine if an individual is immune, these tests can help determine the proportion of a population previously infected with SARS-CoV-2 and provide information about populations that may be immune and potentially protected," the CDC stated.
In its document on reopening, the CDC had noted that at best the use of serologic testing for a back-to-work strategy would benefit less than 10% of the population due to the low prevalence of SARS-CoV-2. This negatively affects the test's positive predictive value.
The agency offered three strategies for improving positive predictive value in its interim guidelines on serology testing:
Choose a test with a very high specificity, perhaps 99.5% or greater. This yields a high positive predictive value in populations tested with prevalence > 5%.
Focus testing on persons with a high pretest probability of having SARS-CoV-2 antibodies, such as persons with a history of COVID-19-like illness.
For positive results, run a second test with different design characteristics.
"In some settings, such as COVID-19 outbreaks in food processing plants and congregate living facilities, the prevalence of infection in the population may be significantly higher," the agency advised. "In such settings, serologic testing at appropriate intervals following outbreaks might result in relatively fewer false-positive results and more false-negative results."
There has been much discussion about whether there is enough evidence showing that people have immunity to SARS-CoV-2 after getting infected. The CDC concluded that nearly all people who are immunocompetent will develop an immune response after an infection with the novel coronavirus.
"Recurrence of COVID-19 illness appears to be very uncommon, suggesting that the presence of antibodies could confer at least short-term immunity to infection with SARS-CoV-2," the CDC advised.
Furthermore, the agency stated that immunoglobulin G (IgG) and immunoglobulin M (IgM) tests are most useful for assessing antibody status and that detection of IgM without IgG is uncommon.
The CDC also noted that there are two types of antibody tests -- for detection of binding or neutralizing antibodies. However, the agency noted that the U.S. Food and Drug Administration has not approved any tests for neutralizing antibodies yet.