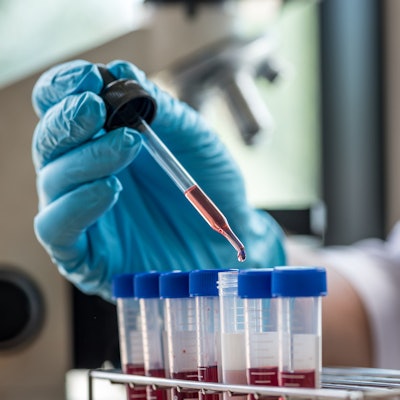 The U.K. government has contracted with Roche and Abbott Diagnostics to provide more than 10 million coronavirus antibody tests as part of a new screening program.
Staring next week, testing will be offered in a phased way in England, with healthcare staff getting priority but with testing also open to patients and residents, Secretary of State for Health and Social Care Matt Hancock said in a statement about the "landmark deal."
The plan is to offer "tens of thousands" of antibody tests -- which the government described as "highly accurate" -- every day.
"Knowing you have these antibodies will help us to understand in the future if you are at lower risk of catching coronavirus, dying from coronavirus and of transmitting coronavirus," Hancock said.
The government acknowledged limitations of antibody testing; for example, a positive test result doesn't guarantee a person is immune to the virus, and it's unclear whether reinfection is possible following recovery despite the presence of antibodies. The U.K. hopes to get to the bottom of these questions through an ongoing Public Health of England study, which is set to include 10,000 healthcare workers.
Meanwhile, deals with other antibody test manufacturers are in the works.