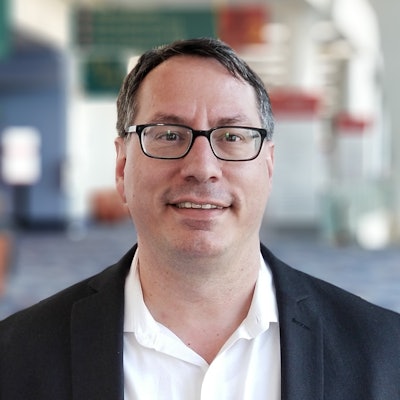 The damage that COVID-19 causes in patients requires a number of medical interventions, assisted by a number of different diagnostics. While there is much focus on reverse transcription polymerase chain reaction (RT-PCR) tests for detecting SARS-CoV-2 infection in patients or in the population, once a patient is at the hospital, other tests come into play.
Critical care tests such as electrolytes and blood gases are essential for treatment decisions. Blood gas, or more specifically, arterial blood gas, is one of the most commonly used tests to measure oxygenation and blood acid levels and diagnose respiratory and renal conditions. If a COVID-19 patient cannot move oxygen into the blood and remove carbon dioxide from the blood, his or her respiratory system is critical.
Thus, it should be no surprise that reports from test vendors and indications from Kalorama Information's recent tracker survey of laboratories point to blood gas testing as one of the few test category "winners" amid sagging test volumes generally. Hospital end users reported increased volume recently. Because blood gas is also used in trauma and surgeries, and those have declined due to nationwide surgery cancellations and fewer emergency room visits, even a slight uptick in volume is notable.
In critical care medicine, blood gas analysis is combined with other critical care analytes including bilirubin for neonates, glucose, blood urea nitrogen (BUN), creatinine, calcium, ionized calcium, magnesium, lactate, pH, hemoglobin, and hematocrit. Blood gases, oximetry, and a cardiac marker panel are added for patients with chest pain. The most advanced critical care test devices include various cartridge combinations of gases, electrolytes, and others depending on the patient care situation. These may be used for point-of-care testing in intensive care units, emergency rooms, ambulances, and other acute care venues as well as in laboratories.
Radiometer is a leading company in blood gas testing. The company's ABL800 Flex blood gas analyzer offers high throughput and automated sample handling -- what the company calls "Drop 'n' Go" capability. The operator does not need to wait at the analyzer for results.
Siemens Healthineers recently announced that its latest critical care testing solution -- the RapidPoint 500e blood gas analyzer -- has received clearance from the U.S. Food and Drug Administration (FDA), and is now available in the U.S., Europe, and countries requiring the CE Mark. The analyzer generates blood gas, electrolyte, metabolite, CO-oximetry, and neonatal bilirubin results, which are used to diagnose and monitor critically ill patients in the intensive care unit, operating room, or emergency room.
Instrumentation Laboratory's Gem Premier 5000 is a competitive blood gas testing system that provides automated quality assurance with every sample. The Premier 500's integrated iQM2 with IntraSpect offers automated quality assurance with every sample, continuously and in real-time. Error detection time is reduced from hours to minutes and errors are automatically corrected and documented for a complete picture of quality.
Other competitors include Roche Diagnostics' cobas b 123 point-of-care system and Nova Biomedical's StatProfile pHOx Ultra. Roche's system provides throughput of up to 30 samples per hour. Nova Biomedical's test boasts 20 critical care tests from a 210-µL sample in two minutes.
Abbott has the leading handheld product in critical care. The lightweight i-Stat 1 blood analyzer uses single-use i-Stat test cartridges for critical care tests. The product has gained significant market share with a continuous menu expansion to include basic chemistries, blood gases, electrolytes, coagulation, hematology, and cardiac markers. Abbott has reported that more than 50,000 i-Stat handhelds are used by healthcare professionals in a variety of high-acuity settings worldwide -- including in more than 1,800 hospitals. More than 50 million test cartridges are produced annually. The company's "CG4+" cartridge can also add sepsis determination, determining the presence of hyperlactatemia to inform the risk stratification of patients diagnosed with sepsis.
i-Stat is popular, but it is not the only handheld system. Siemens Healthineers' Epoc is a competing handheld wireless solution to enable comprehensive blood analysis testing at the patient's side on a single room temperature test card, with results in less than a minute. Radiometer's ABL80 Flex blood gas analyzer is a small, portable version for low-volume settings. The system uses battery power. Other handheld devices are marketed by Opti Medical and LifeHealth.
Though it is a mature test category, blood gas test technology has changed over time. Information technology innovations have improved performance and interpretation in blood gas testing. Roche announced CE Mark availability of Roche v-TAC, a new digital software that allows clinicians to obtain results for arterial blood gas values through the use of a digital algorithm. Instrumentation Laboratory added "custom connectivity" to its systems recently, featuring an at-a-glance dashboard, and simple web access from any browser, with remote control of analyzer configuration and the ability to monitor critical care operators from a central location, according to the company.
Bruce Carlson is the publisher of Kalorama Information, part of Science and Medicine Group.
Disclosure: LabPulse.com is a sister company of Kalorama Information.