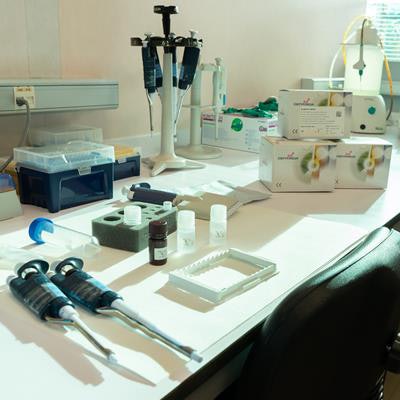 Roche and PharmaMar subsidiary Genomica are among the companies that are introducing tests for the novel 2019-nCoV coronavirus, fulfilling an urgent global need for swift diagnosis.
The coronavirus has raised alarm bells since it began spreading from its origin in Wuhan, China, in early January. As of January 30, there were 8,246 confirmed cases worldwide and 170 deaths, with all the fatalities reported in China. Also on January 30, the World Health Organization (WHO) declared that the 2019-nCoV outbreak is a public health emergency of international concern (PHEIC). According to the WHO, 98 cases have been reported outside of China, including eight cases of human-to-human transmission. Scientists with the U.S. National Institutes of Health (NIH) have stressed the importance of diagnosing every case of 2019-nCoV to break the transmission chain.
In the U.S., the Centers for Disease Control and Prevention (CDC) has guided that it will be conducting all testing, which is based on reverse transcription polymerase chain reaction (RT-PCR), and has shared protocols for labs sending samples. To effectively prevent the spread of the virus, there is an urgent need to test individuals in the field, such as at hospitals and ports of entry to the U.S.
Roche discussed the launch of research-use-only assays for diagnosing the coronavirus during its fourth-quarter earnings call on January 30. Roche's marketed products include the LightCycler 480 and MagNA Pure 24 instruments. The company has developed the Wuhan RdRp assay, which is specific for detecting 2019-nCoV, and the Wuhan N-gene3 test, which screens for 2019-nCoV plus other related types of coronaviruses.
Genomica just announced that it is planning to make a testing kit for the coronavirus commercially available in the next five to seven weeks. The test will have the capacity to analyze 96 patient samples at the same time, with results within five hours, according to the Madrid-based company. Genomica already markets a diagnostic kit for 20 viruses that cause respiratory diseases, including coronaviruses, and has a subsidiary located in Wuhan, the source of the outbreak of the novel coronavirus.
A number of other vendors have announced their test offerings. The BGI Group announced that it had developed an RT-PCR test for the novel coronavirus and that it has already issued it to many hospitals and disease control centers in China. The company, which is based in Shenzhen, China, said that it is working on the provision of test kits and next-generation sequencing technology for pathogen technology with public health groups in Hong Kong, Thailand, and South Africa.
Oxford Nanopore Technologies recently announced that it is working with public laboratories in China and other countries on rapid sequencing of 2019-nCoV to identify the virus and track its genetic evolution over time.
In addition, Co-Diagnostics has completed design work for a screening test for the new coronavirus.