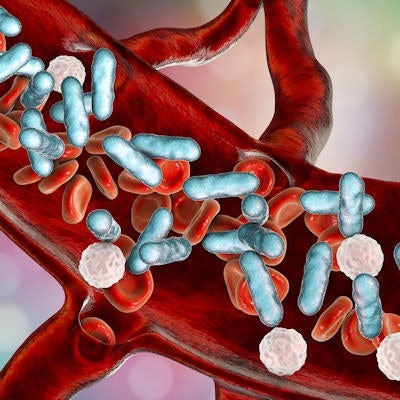 Bruker has announced the U.S. launch of its MBT Sepsityper kit for rapid microbial identification of more than 425 microorganisms from positive blood cultures. The kit recently received clearance from the U.S. Food and Drug Administration (FDA).
Rapid sepsityper identification is crucial for the care of critically ill patients in order to reduce turnaround time for disease-specific treatment, noted Dr. Wolfgang Pusch, executive vice president of microbiology and diagnostics at Bruker. The new test kit can identify microbial species once a blood culture system has detected growth, but it does not test for resistance of antibiotic susceptibility.
Bruker designed the MBT Sepsityper kit for use with the Maldi Biotyper CA system, which can process harvested microorganisms and has a reference library covering 425 yeasts and bacterial species and groups. The workflow typically takes less than 30 minutes from the alert of a positive culture bottle to microorganism identification.