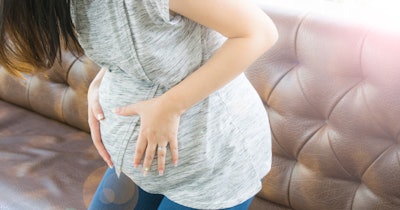 Thermo Fisher Scientific on Friday announced the U.S. Food and Drug Administration (FDA) clearance of its BRAHMS PlGF plus KRYPTOR and BRAHMS sFlt-1 KRYPTOR biomarker immunoassays for risk assessment and management of preeclampsia, a serious pregnancy complication.
The assays, designed to run on the firm's BRAHMS KRYPTOR compact Plus clinical chemistry analyzer, had earlier been granted breakthrough designation by the FDA.
In testing for the blood-based biomarkers, the immunoassays aid in assessing risk for pregnant people who have been hospitalized with hypertensive disorders of progressing to preeclampsia within two weeks.
Use of the biomarkers has been validated through the PRAECIS prospective study in more than 700 pregnant patients in 18 hospitals across the U.S., Thermo Fisher said. Patients who test positive, based on the risk stratification ratio of the two assays (sFlt-1/PlGF ratio ≥ 40), can receive increased surveillance and care before severe features of preeclampsia develop.
Preeclampsia, a blood pressure disorder that occurs during pregnancy and the postpartum period, is the leading cause of maternal and fetal mortality and morbidity worldwide, with incident rates that have increased in the U.S. over the last decade.