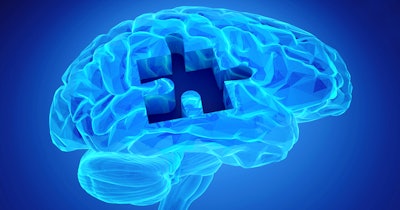 CND Life Sciences said Wednesday that it has entered into a licensing and collaboration agreement with Beth Israel Deaconess Medical Center (BIDMC) in Boston aimed at developing diagnostic technology for neurodegenerative diseases.
The licensing agreement provides CND with access to important technology related to its Syn-One Test, a commercially available skin-based test that aids the diagnosis of synucleinopathies.
Synucleinopathies are a family of neurodegenerative disorders marked by misfolded alpha-synuclein protein that can be detected and visualized in cutaneous nerves with high sensitivity and specificity.
CND and BIDMC are also exploring opportunities to identify protein markers in the skin that are pathological hallmarks of other neurodegenerative diseases.
Reliable and earlier detection of protein markers that objectively identify patients who can benefit from specific therapeutics will be critical to optimize patient outcomes when future, promising drug therapies for Parkinson's disease, Alzheimer's disease, and other age-related conditions are commercialized, CND noted.
"Syn-One is changing the way clinicians diagnose many of these complex neurodegenerative diseases, and in parallel, biopharmaceutical companies are realizing how important it is to use Syn-One as a biomarker for clinical trials targeting alpha-synuclein," Dr. Todd Levine, chief medical officer and co-founder of Phoenix-based CND, said in a statement.
CND's Syn-One Test was developed in part through technology and expertise from the Center for Autonomic and Peripheral Nerve Disorders and the research laboratory of Dr. Roy Freeman and Dr. Christopher Gibbons at BIDMC.
The test uses small skin biopsies collected from a patient in a physician's office to identify the presence of misfolded, phosphorylated alpha-synuclein, the abnormal form of the protein that is the pathological hallmark of multiple neurological disorders including Parkinson's disease and dementia with Lewy bodies.
Scientific studies suggest that clinicians misdiagnose these disorders more than 30% of the time, especially during the early stages of disease presentation, CND noted, adding that the lack of diagnostic certainty can lead to unnecessary tests, frustration for patients and caregivers, and suboptimal care.