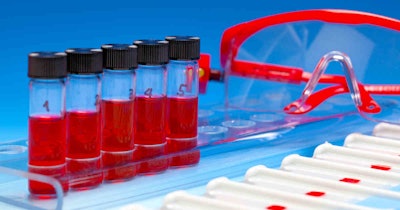 Medical device firm HemoSonics said Wednesday it has obtained 510(k) clearance from the U.S. Food and Drug Administration (FDA) for its Quantra Hemostasis System with QStat Cartridge.
The whole blood hemostasis system covers a broad range of clinical indications, the firm said.
The Quantra System is cleared for use in point-of-care (POC) settings, such as operating rooms, emergency departments, and intensive care units.
FDA clearance of the QStat Cartridge expands the Quantra system's indications to include trauma and liver transplantation procedures.
"The Quantra Hemostasis System with QStat and QPlus Cartridges will assist more clinicians in determining which specific blood products are needed to rapidly treat individual patients," Dr. Bruce Spiess, medical director of HemoSonics, said in a statement.
The system leverages medical-grade ultrasound technology to measure the coagulation properties of a whole blood sample.