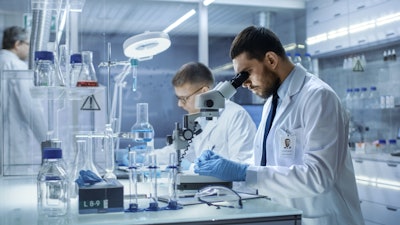 Siemens Healthineers said on Friday that it has launched its Innovance VWF Ac assay which mimics true von Willebrand factor function (VWF) for U.S. laboratories.
The assay is available for use on the Siemens Healthineers BCS XP System and the Sysmex CS-2500 and CS-5100 hemostasis analyzers.
Von Willebrand disease is the most common inherited bleeding disorder, affecting approximately 1% of the population and men and women equally. Physicians diagnose Von Willebrand disease based on bleeding symptoms, patient history, and lab test results, including von Willebrand factor (VWF) activity.
Siemens Healthineers said that, until now, VWF activity assays were challenged by low precision and sensitivity and had difficulties in diagnosing certain VWF polymorphisms.
To help address these deficiencies, the International Society on Thrombosis and Hemostasis recently published a guideline changing its recommendation for VWF activity assays from the ristocetin cofactor assay to newer assays that directly measure the platelet binding activity of VWF without the need for ristocetin.
Siemens Healthineers said that its assay uses the newer guideline-recommended technology. Currently deployed in many European laboratories, the technology enables the detection of VWF variants that otherwise might be missed by other commercially available technologies, the firm added.