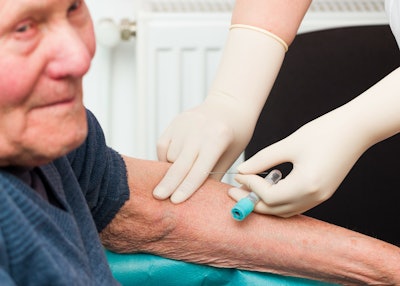 Healthcare platform firm Signify Health on Tuesday announced the expansion of its in-home diagnostic and preventive services offerings for Medicare Advantage and Medicaid patients, including spirometry testing for chronic obstructive pulmonary disease (COPD) as a new addition.
Signify Health uses advanced analytics to identify gaps in care for its Medicare and Medicaid members and to fill those gaps through diagnostic and preventive health services. The firm maintains a network of more than 10,000 licensed clinicians who perform in-home tests and services including spirometry, peripheral artery disease, and bone density tests, as well as collect specimens for HBA1c, eGFR, microalbumin, and fecal occult blood tests.
Signify Health said its In-Home Health Evaluation includes tests and services for the early detection, diagnosis, and management of chronic conditions with high rates of morbidity and mortality among Medicare and Medicaid recipients, including COPD, peripheral arterial disease, colorectal cancer, chronic kidney disease, diabetes, and low bone density.
The program's latest addition is spirometry testing for COPD, which Signify Health began offering in 2022 in select areas. Although COPD is the fourth leading cause of death in the U.S., the Centers for Disease Control and Prevention (CDC) estimates that only 50% of people living with the disease have been diagnosed. While there is no cure for COPD, early diagnosis and treatment can slow the disease's progression and lead to better outcomes for patients.