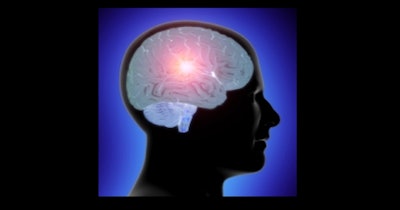 Researchers have begun collecting data from female rugby players to inform development of a concussion test designed for sportswomen.
Marker Health is running the research program to expand the use of a saliva biomarker concussion test it is developing. The current test is based on data collected from male professional rugby players. There is evidence that female athletes have a higher rate of concussion and a wider range of more severe and prolonged symptoms than their male counterparts, but it is unclear if the differences have a biological basis.
To understand how biomarkers change after women sustain head injuries, Marker and its collaborators will analyze small non-coding RNA (sncRNA) in saliva samples taken from female athletes. The focus on sncRNA reflects evidence, which Marker validated in men, that traumatic brain injury is associated with an RNA signature.
Developing tests that detect the signature could improve the detection of concussion, which is typically evaluated in sporting settings using standardized head injury assessments. Valentina Di Pietro, a Marker collaborator and molecular neuroscientist at the University of Birmingham, outlined the need for a new way of determining if a sportswoman has a concussion in a statement.
"Concussion can be difficult to diagnose, particularly in settings such as grass roots sports where evaluation by a specialist clinician is not possible. Consequently, some concussions may go undiagnosed. A noninvasive and accurate diagnostic test using saliva is a real game-changer and will provide an invaluable tool to help doctors diagnose concussions more consistently and accurately," Di Pietro said.
In the earlier study in male rugby players, details of which were published in the British Journal of Sports Medicine in 2021, Di Pietro and her collaborators showed that expression of 32 sncRNAs was significantly different between people who did and did not have concussion, per head injury assessments.
A panel that tested for 14 sncRNAs differentiated concussed subjects from people who were negative on the head injury assessment and a separate control cohort. Used prospectively, the panel had a high predictive accuracy, achieving an area under the curve (AUC) of 0.96 when used after a game and 0.93 between 36 and 48 hours later.
The collection of data to inform the development of a sncRNA panel for sportswomen began last year at the Women's World Cup and the Farah Palmer Cup in New Zealand. Data collection is now continuing in partnership with the Allianz Premier 15s and the recent TikTok Women's Six Nations, another pair of rugby competitions, and more international collaborations are planned.