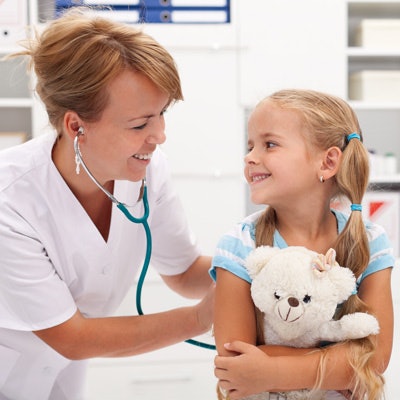 A customized next-generation sequencing (NGS) panel flagged genetic causes of neuroinflammatory conditions in a small study of children referred for specialist attention, leading to a molecular diagnosis in one-fifth of cases studied, U.K. researchers reported in JAMA Network Open on October 30.
Neuroinflammatory conditions -- severe disorders in the brain and spine -- are increasingly common in pediatric patients and may manifest as seizures, encephalopathy, focal motor deficits, and other symptoms. But the causes are diverse, which presents a challenge for identification and could lead to delays in diagnosis. A monogenic disease may be at the root of the problem, but the high expense of genetic testing puts it out of reach for routine use in the clinic.
The U.K. researchers developed a panel to test for 257 genes associated with monogenic neuroinflammation and/or cerebrovasculopathy using the Agilent SureDesign web application.
First, they validated the panel in an analysis of 16 pediatric patients with known mutations; the test showed sensitivity of 95% and specificity of 100%, and they then modified it to improve performance. Next, they tested the panel in a prospective study of 60 patients with unknown genetic status, some of whom had a family history of genetic disease and all of whom had undergone extensive clinical evaluation.
The panel led to a firm molecular diagnosis in 20% of cases, Dr. Despina Eleftheriou, PhD, a specialist in adolescent and pediatric rheumatology at the Great Ormond Street Institute of Child Health, and colleagues wrote.
The median age of the patients in the study was 9.8 years. One patient with severe encephalopathy was diagnosed with X-linked lymphoproliferative syndrome after panel testing. In addition, four patients classified as having chronic lymphocytic inflammation with pontine perivascular enhancement responsive to steroids (CLIPPERS) based on radiology tests went on to get a diagnosis instead of hemophagocytic lymphohistiocytosis (HLH) and treatment with allogeneic hematopoietic stem cell transplantation (ASCT).
"Unexpected genotype-phenotype associations in patients with pathogenic variants deviating from the classic phenotype were identified," the authors concluded. "Obtaining an accurate molecular diagnosis in a timely fashion informed patient management, including successful targeted treatment in some instances and early institution of hematopoietic stem cell transplantation in others."
Currently, genetic testing for neuroinflammatory diseases is usually done only for particular conditions, and it may take a long time to get to the right diagnosis.
"Patients accrue significant irreversible central nervous system injury and may even die in this prediagnostic phase," the authors wrote. "Securing a definitive genetic diagnosis is thus important to enable timely therapeutic stratification of patients with monogenic neuroinflammation."
The approach may also be applicable to adults, as genetic inflammatory disease can emerge later in life, they noted.