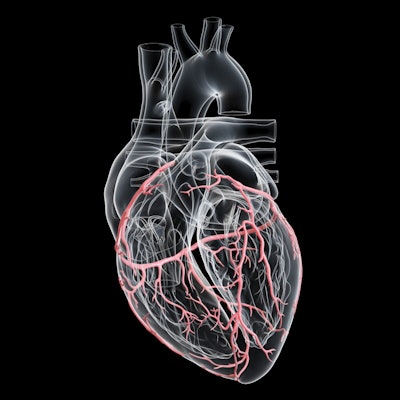 Personalized genetic testing led to a 34% decrease in the number of patients who had serious adverse events following balloon angioplasties, according to results published August 25 in the Journal of the American Medical Association.
Patients often will be prescribed the blood thinner clopidogrel to prevent blood clots after undergoing percutaneous coronary intervention procedures, which can irritate blood vessels and cause clots.
However, the gene CYP2C19, which is required to activate clopidogrel, does not work in about 30% of patients. For that reason, individuals with this genetic variant are at a greater risk of experiencing adverse events, like heart attacks or strokes, in the year following their procedures, according to the authors.
Current guidelines do not recommend genetic testing before prescribing clopidogrel. Therefore, the trial -- titled the Tailored Antiplatelet Initiation to Lessen Outcomes Due to Decreased Clopidogrel Response after Percutaneous Coronary Intervention (TAILOR-PCI) trial -- aimed to determine whether genetic testing would decrease cardiovascular complications after the procedures.
In addition to the 34% drop in serious adverse events in patients, the researchers found a nearly 80% reduction in the rate of cardiovascular complications in the first three months of treatment among patients who received genetically guided therapy, according to the trial.
About 5,300 patients who were treated for heart artery blockage with one or more stents were enrolled in the TAILOR-PCI trial and monitored for one year. Half of the group was tested for the CYP2C19 gene variation, and the 35% who were carriers were treated with the alternative antiplatelet medication ticagrelor. The rest of the participants received clopidogrel.
The Mayo Clinic, Mayo Clinic Center for Individualized Medicine, and the National Heart, Lung, and Blood Institute funded the study. Spartan Bioscience supplied the genetic tests.