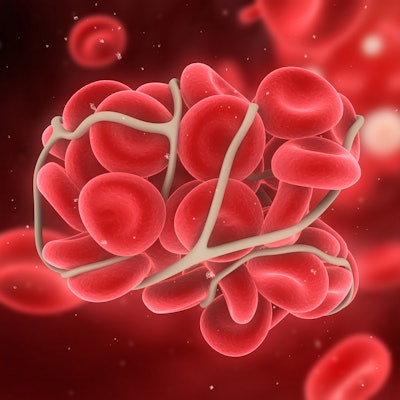 XaTek said its ClotChip portable blood-clotting sensor has been granted the breakthrough device designation from the U.S. Food and Drug Administration (FDA).
Enabled for Wi-Fi and Bluetooth, ClotChip measures a patient's profile for bleeding risk at the bedside from a single drop of blood obtained from a finger stick, according to the company. The breakthrough device designation will enable the work-in-progress sensor to receive expedited review by the FDA as a technology that could enable more effective treatment or diagnosis of life-threatening or irreversibly debilitating human disease or conditions, compared with existing approved products.
Once commercially available, ClotChip will facilitate the use of direct oral anticoagulants, XaTek said. The firm intends to pursue additional indications for ClotChip in the near future, potentially including patients on other anticoagulant therapies, those with hemophilia and other rare bleeding conditions, and patients with trauma-related indications.