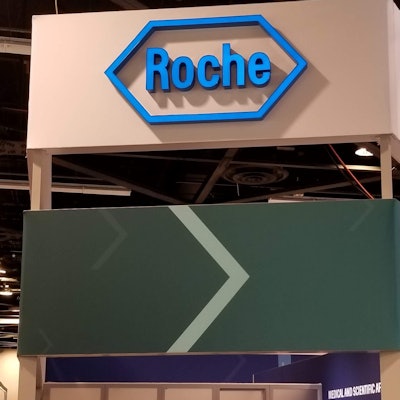 Roche has developed a PCR test for detecting the monkeypox virus amid reports from the World Health Organization (WHO) that cases are expected to increase as surveillance efforts expand.
Roche and its subsidiary TIB Molbiol have launched three different LightMix Modular Virus kits for the detection of the monkeypox virus. Use of the new research test kits can assess the spread of the virus and help monitor the potential impact of therapeutics, vaccines, and public health interventions, the company said.
Multiple clusters of the monkeypox virus have been reported within the past two weeks in several countries in Europe and North America where the virus is not normally found. The WHO said it expects more cases will be identified as surveillance expands in these nonendemic regions.
"Roche has very quickly developed a new suite of tests that detect the monkeypox virus and aid in following its epidemiologic spread," said Thomas Schinecker, chief executive officer of Roche Diagnostics, in a news release.
Scientists suspect the monkeypox virus infects people via transmission from wild animals such as rodents, or from human to human. A few thousand cases typically occur annually in Western and Central Africa, but cases outside Africa have been limited to a handful associated with travel to Africa or with the importation of infected animals.
The company's LightMix Modular Virus kit detects orthopoxviruses, including all monkeypox viruses from both the West African and Central African forms of the virus (referred to as clades). The second kit is a specific test detecting monkeypox viruses only (West African and Central African clades).
For researchers interested in obtaining both results, a third kit is available that simultaneously detects orthopoxviruses and provides information on whether a monkeypox virus is present or not (West African and Central African clades).
The test kits are available for research use in most countries worldwide, Roche said.