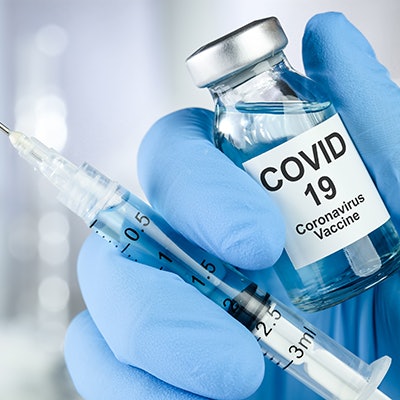 Pathologists and laboratory professionals should receive access in the initial phase of COVID-19 vaccine distribution, according to the College of American Pathologists (CAP).
Under the U.S. Centers for Disease Control and Prevention (CDC) recommendations, healthcare personnel and residents of long-term care facilities will be among the first to receive the vaccine. Pathologists and laboratory personnel are considered healthcare personnel, which the CDC defines as "paid and unpaid people serving in healthcare settings who have the potential for direct or indirect exposure to patients or infectious materials," the organization noted.
"Pathologists have led throughout this pandemic by bringing tests for the coronavirus online in communities across the country and we must ensure that patient access to testing continues," said CAP President Dr. Patrick Godbey in a statement.
Pathologists are encouraged to use the hashtag #igottheshot in their social media posts to spur others to get the COVID-19 vaccine as well.