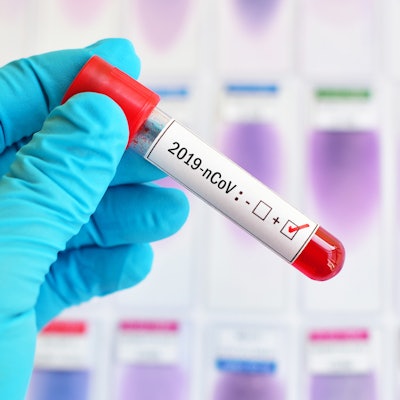 Fluxergy is seeking an emergency use authorization (EUA) from the U.S. Food and Drug Administration (FDA) to pave the way for medical professionals to use its one-hour, research-use-only, point-of-care test for the novel coronavirus.
According to the company, only a very small sample -- typically a nasal swab -- is needed for testing. The swab is mixed with a reagent solution and loaded onto a single-use Fluxergy lab-on-a-chip card, which is inserted into the company's Fluxergy analyzer, the company explained.
The test identified SARS-CoV-2 in less than an hour in bench lab validation tests recently performed by researchers at the University of California, San Diego (UCSD), Fluxergy said.