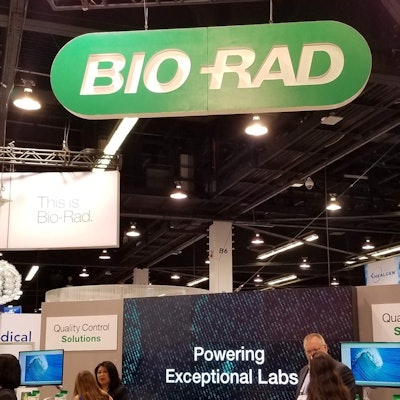 Bio-Rad Laboratories has launched a standard for SARS-CoV-2 to help labs validate assays and speed up access to testing for COVID-19 novel coronavirus disease.
The standard contains synthetic COVID-19 RNA transcripts and human genomic DNA, allowing laboratories to test the process of a molecular assay, including extraction, amplification, and detection of the virus. These specifications also enable more laboratories to meet the growing demand of identifying those infected with the coronavirus, according to Bio-Rad.
The CLIA federal regulatory standards require clinical laboratories to establish and document their performance specifications for laboratory-developed tests to ensure accurate and precise results prior to implementation.