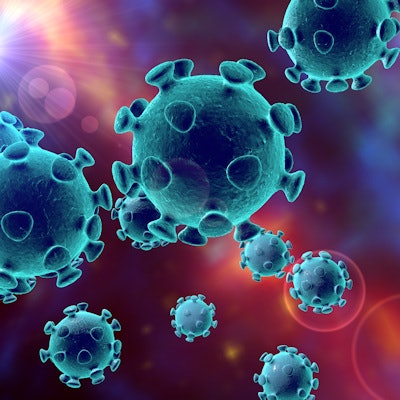 The outbreak of the novel coronavirus (SARS-CoV-2) is putting a strain on diagnostics manufacturers and clinical labs as they struggle to meet the need for more testing. But vendors and clinicians are optimistic they will gain the upper hand once adequate supplies are procured.
One of the primary bottlenecks is a shortage of RNA extraction kits in the U.S., which is throttling diagnostic testing for COVID-19 and further hampering the federal government's response to the coronavirus. Continued testing is needed to determine precisely the status of the outbreak.
According to news reports, Dr. Robert Redfield, the director of the U.S. Centers for Disease Control and Prevention (CDC), is not confident that U.S. labs have adequate stocks of reagents needed to extract genetic material from the coronavirus in patient samples.
Suppliers of reagents, including Qiagen and Roche, say strong demand for reagents is putting strains on their manufacturing capacity, particularly for laboratory-developed tests (LDTs), but they have implemented plans to address the shortage.
"This demand is challenging our capacity to supply certain RNA extraction kits used for SARS-CoV-2 related LDTs," a Qiagen spokesperson said in an email.
He indicated that the company is attempting to manage its supply chains to meet customer needs.
Increasing production
Qiagen has ramped up production at its manufacturing sites in Hilden, Germany, and Barcelona, Spain, moving to three shifts working seven days a week, the spokesman said.
"We are onboarding new staff and encouraging the use of larger kit sizes to allow for more sample preps being manufactured," he explained. "We are also increasing the utilization of our manufacturing capacity in Germantown, MD, to address this situation."
The company also has put a task force in place that is evaluating incoming orders. Qiagen is working directly with its customers in all regions to understand their flexibility and specific needs, he added.
EUA diagnostic
A spokesperson for Roche Diagnostics said in an email that the company is in discussions with the U.S. Food and Drug Administration (FDA) to obtain emergency use authorization (EUA) for a diagnostic test kit to be used on the company's high-volume molecular diagnostic instruments currently in labs across the U.S.: the cobas 6800 and 8800 systems.
There are four COVID-19 tests for Roche instruments. However, these are in short supply due to the global demand.
"It is really too early to estimate when supply would be back to normal because of the very dynamic nature of the coronavirus outbreak," the spokesperson said.
The Roche LightMix Modular assays detect the severe acute respiratory syndrome (SARS) and SARS-CoV-2 viruses. They were developed in collaboration with TIB Molbiol, in Berlin. Three tests are for research use only:
LightMix Modular Wuhan CoV N-gene
LightMix Modular Wuhan CoV E-gene
LightMix Modular Wuhan CoV RdRP-gene
Another test, the LightMix Modular Sarbecovirus E-gene, has the CE Mark.
"The EUA kit will test for the same SARS-CoV-2 virus, but it will be markedly different in that it will be for clinical use in the U.S.," the Roche spokesperson stated.
Meanwhile, Integrated DNA Technologies (IDT) of Coralville, IA, has received FDA authorization to provide reagents -- primer and probe kits -- for diagnostic testing for SARS-CoV-2. As of March 9, IDT shipped -- and the CDC qualified -- primer and probe kits sufficient to enable more than 1 million tests to be conducted pursuant to the CDC EUA testing protocol, a spokesman said in an email.
IDT expects to manufacture sufficient primer and probe kits to enable an additional 2.5 million tests the week of March 9, and 5 million tests per week starting March 16 and thereafter, the spokesperson added.
Covaris of Woburn, MA, has released two new viral RNA extraction kits that it said will provide robust sample preparation amid the COVID-19 crisis. The kits are intended for nasal or throat swab sample collection devices.
One of the products is the truXtrac viral RNA extraction kit, which uses Puritan medical swabs. The other product, the truXtrac-PCR direct viral RNA extraction kit, can be used with real-time reverse transcription polymerase chain reaction (RT-PCR) tests with no need for prior purification.
More testing needed
Healthcare providers are also moving rapidly to meet the need for more coronavirus testing.
One health system, Henry Ford Health System in Detroit, has test kits and is validating them per FDA EUA requirements, said Linoj Samuel, PhD, division head of clinical microbiology at Henry Ford in an email to LabPulse.com.
But he stressed the need for more diagnostic testing.
"More testing is absolutely necessary to determine where we stand with regards to the outbreak," he said. "In the long term if this continues, though, we will need commercial vendors to accelerate production, and [the] FDA to expedite approval of diagnostic kits that are faster and easy to use."
Samuel noted that few coronavirus cases had been identified in Michigan.
"There is room for cautious optimism that we are not too late to aggressively tackle this outbreak," he added.
Screening and surveillance
Eventually, the reagent shortage issue will be ironed out. So, as testing increases and more test kits become available for diagnosing those with COVID-19, clinical labs will play an important role in screening and surveillance efforts and in helping establish the epidemiology of the coronavirus.
But it will take some time to accurately estimate the total number of infected people, including those who only have had mild cases of the virus.
"Many of our member labs are highly complex labs already approved by CLIA to develop and run their own tests," said Carmen Wiley, PhD, president of the American Association for Clinical Chemistry (AACC). "Their main objective right now is to get them up and running so that we can start doing surveillance of the coronavirus."
Wiley noted that diagnostic tests initially were only being given to those who showed symptoms of COVID-19, which meant the larger population was not being surveilled. The lab community is working together to try to fill this gap and provide more community screening, she said.
"As high-complexity laboratories do their own testing, they're going to help their communities screen the population," Wiley explained. "Population screening is what we need to really get a handle on the spread of the virus, and to better understand the morbidity and mortality involved. We don't know true morbidity and mortality because we haven't screened the population as a whole."