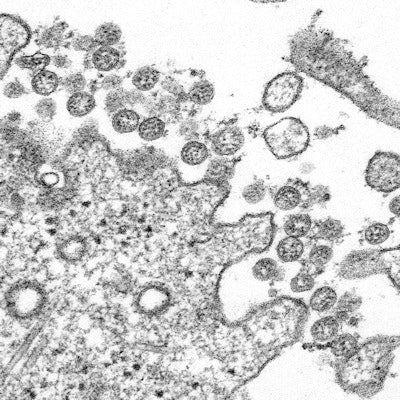 A helicopter operated by the U.S. Coast Guard is delivering diagnostic testing kits for the coronavirus to a cruise ship anchored off the coast of San Francisco, according to a news report in the New York Times.
The move comes as 11 passengers and 10 crew members of the Grand Princess, operated by Princess Cruises, are showing symptoms of COVID-19, California Gov. Gavin Newsom said in a March 4 press conference. Of the 2,500 passengers on the ship, more than half are Californians, according to the Times.
The ship's onboard medical team will administer the test, and samples will be sent by helicopter to a lab in Richmond, CA, Princess Cruises said in a statement. The tests were delivered the morning of March 5, according to news reports.
"Public health officials have advised that no guests will be permitted to disembark until all results have been received," the cruise line stated. "Out of an abundance of caution, all guests who have been identified for testing have been asked to remain in their staterooms. We will continue to proceed under the guidance of the U.S. Centers for Disease Control [and Prevention] and local authorities."
The ship will not be allowed to dock until the test results are complete, Newsom said. He has declared a state of emergency in California to facilitate a quick response to the COVID-19 outbreak. California has reported 54 cases of the virus, the most in the U.S., according to the Times.