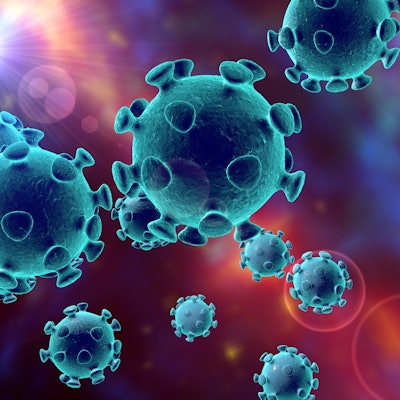 WuXi Diagnostics announced it has created a suite of products to test for the respiratory disease caused by the coronavirus, known as COVID-19.
The tests include its 2019-nCoV IgM detection kit, 2019-nCoV IgM/IgG detection kit, and 2019-nCoV nucleic acid detection kit. The products are designed to help medical facilities quickly and accurately diagnose COVID-19. The kits can also be used to analyze patients' infection and recovery periods.
In particular, the immunoglobulin M (IgM) and immunoglobulin G (IgG) tests measure antibodies of COVID-19; IgM antibodies indicate current infection, while IgG antibodies can serve as important indicators of recent and past infection, the company noted. The IgM and IgM/IgG test kits can identify relevant antibodies in serum samples within 60 minutes and have high reproducibility, according to the company.
The nucleic acid detection kit uses fluorescence quantitative polymerase chain reaction (PCR) with a TaqMan probe to identify specific genes of the virus. The kit can be used for a variety of patient samples, including nasopharyngeal swabs, alveolar lavage fluid, and sputum. The results can be ready in as soon as two hours, according to the company.