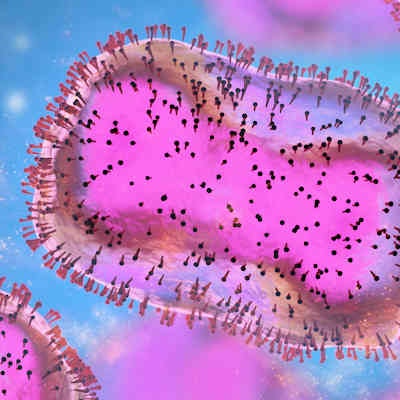 Applied DNA said on Tuesday that its Applied DNA Clinical Labs (ADCL) subsidiary has received New York State Department of Health (NYSDOH) approval to offer monkeypox testing as a clinical laboratory testing service.
The testing service is available to hospital systems and clinical labs located in New York state and in states that recognize New York's CLEP/CLIA certification for testing.
"With NYSDOH full approval now in hand, we are positioning ADCL as a rapid [turnaround time] reference lab to hospital systems and clinical labs who have suspected monkeypox cases but have not developed a diagnostic or cannot return results in clinically relevant times," Dr. James A. Hayward, president and CEO of Applied DNA Sciences, said in a statement.
ADCL's monkeypox test utilizes an A17L gene-target specific to monkeypox virus clade II that enables the qualitative detection and differentiation of the monkeypox virus from other non-variola orthopoxviruses using real-time PCR.
According to the Centers for Disease Control and Prevention (CDC), nearly 20,000 cases have been confirmed in the U.S., with more than 3,400 confirmed in New York. ADCL will conduct testing at its molecular diagnostics laboratory located in Stony Brook, NY.