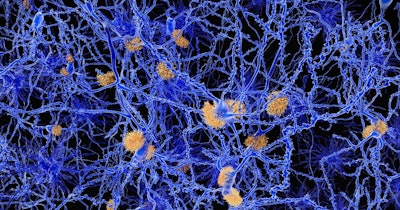 C2N Diagnostics recently presented findings at the 15th Clinical Trials on Alzheimer's Disease (CTAD) Congress in San Francisco, highlighting the clinical utility and performance of the company's blood-based biomarkers for the evaluation of patients with cognitive impairment.
The firm said that its current PrecivityAD blood test is bolstered by new research that found the test provided clinically informative results in approximately 85% of cases.
Neurologists and other memory care specialists reported they were more confident to rule-in or rule-out a diagnosis of clinical Alzheimer's disease (AD) based on results from the blood test, the firm said, adding that clinicians also frequently used the blood test results to guide their treatment plans.
According to C2N, the blood test showed clinical utility in medical decision-making around diagnostic certainty and drug therapy management for 347 patients aged 60 years or older who were under evaluation for mild cognitive impairment or dementia.
In a study, memory-care specialists among the 43 providers who participated made patient care decisions once they received a patient's low or high Amyloid Probability Score (APS) from the test.
The APS represents the estimated likelihood from 0 (low likelihood) to 100 (high likelihood) that the patient has amyloid plaques in the brain, which is consistent with an AD diagnosis in this context.
C2N also announced plans to launch a next-generation test, PrecivityAD2, to aid in the diagnosis of Alzheimer's disease.