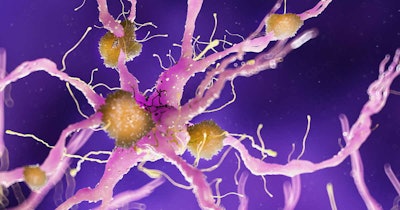 Molecular diagnostics company DiamiR on Monday announced that it will be presenting results from a recent study in a poster at the 15th Clinical Trials on Alzheimer's Disease (CTAD) in San Francisco from November 29 to December 2.
The poster, entitled "Association of circulating brain-enriched microRNAs with demographic and clinical factors in A4 screening plasma samples from cognitively normal individuals," will be presented during the daylong session "Clinical trials: Biomarkers including plasma," on December 1.
The trial was supported by funding from the Alzheimer's Drug Discovery Foundation (ADDF) Diagnostics Accelerator, an initiative seeking to advance the development of affordable and accessible diagnostic biomarkers and targeted treatments for Alzheimer's disease and related dementias.
DiamiR is developing blood-based tests for the detection and monitoring of pathology based on quantitative analysis of organ-enriched microRNA signatures in plasma for screening, patient stratification, disease progression, and treatment monitoring.