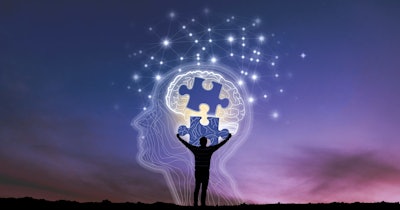 The Global Alzheimer's Platform Foundation (GAP) announced Tuesday that it has completed enrollment for its blood-based and digital biomarker platform study, Bio-Hermes, with more than 1,000 participants.
The study aims to compare leading biomarkers to measure the effectiveness of more than 36 technologies across three stages of Alzheimer's disease (AD) in a study group reflecting the diverse populations affected by the disease.
The analysis will also include a full genomic profile and multiple proteomic profiles for each study participant.
The study group was selected over the course of 18 months with the aim of representing all racial and ethnic groups affected by the disease, especially demographic groups that have been historically underrepresented in studies. In total, 24% of the study population came from underrepresented groups: 22% Black and Latino; 2% Asian and Native American. Previous AD studies have typically had 3% to 6% Black and/or Latino representation in their participant groups.
In collaboration with biopharma, technology, and nonprofit organizations, as well as 17 affiliated (GAP-Net) clinical research sites, the Bio-Hermes study compared the performance of 14 blood-based biomarkers, 15 digital tests (including speech analytics and computerized cognitive assessment), and four cognitive tests, including retinal imaging and beta-amyloid positron emission tomography (PET) scans.
Access to PET in particular is often limited due to its high cost; in addition, it is frequently only available at larger institutions. This disparity in access disproportionately affects historically underrepresented populations.
Furthermore, with confirmation from PET being the gold standard for definitive AD diagnosis and pathology measurement, lack of access to PET contributes to the lack of a complete or accurate assessment of the condition for up to 50% of patients with AD. Thus, assessing the effectiveness of a wider array of AD diagnostic and management tools is critical.
With its assessment of blood-based and digital tools using a diverse study group, the Bio-Hermes study seeks to inform how future studies are conducted, as well as the diagnosis and management of the disease. Ultimately, GAP and its partners wish to support wider access to effective diagnostic tests and promote equity in AD research, treatment, and management.
"From the first day that we began this study, we knew the field needed to accelerate the validation of blood-based and digital tests that would change how Alzheimer's disease is assessed and how an individual may learn about their risk for the disease. Bio-Hermes won't just change Alzheimer's research and diagnostics. We now have the potential to save and change lives," GAP president John Dwyer said in a statement.
More comprehensive information about the Bio-Hermes study can be found at the study site.