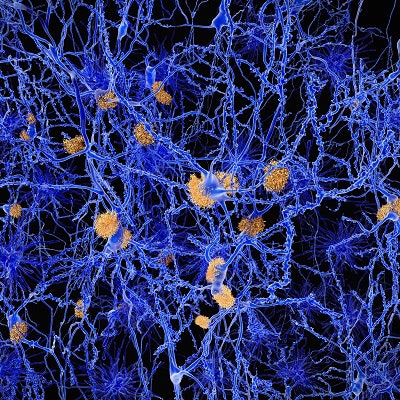 Diadem is directing attention to new research that found its AlzoSure Predict blood test outperformed amyloid PET imaging in predicting progression to Alzheimer's disease up to six years before diagnosis.
In a retrospective study published online May 17 in the Journal of Prevention of Alzheimer's Disease, researchers reported that AlzoSure Predict achieved an area under the curve (AUC) of more than 0.98 for identifying people who would progress to future symptomatic Alzheimer's disease up to six years before diagnosis.
In comparison, beta-amyloid PET imaging produced AUCs ranging between 0.84 and 0.93. The study included 482 individuals aged 60 or older participating in the Australian Imaging, Biomarkers and Lifestyle (AIBL) cohort over the course of six years.
AlzoSure Predict measures the presence in patient plasma of an unfolded conformational variant of the p53 protein (U-p53AZ) that's been shown in multiple studies to be associated with Alzheimer's disease, according to the vendor.
"We believe that quantification of U-p53AZ through AlzoSure Predict has the potential to be implemented in screening strategies, allowing improved stratification of individuals at high risk to develop [Alzheimer's disease] dementia in clinical intervention trials to subsequently support the development of effective [disease-modifying therapies]," wrote the researchers, led by first author Simona Piccirella of Diadem. "Ultimately, early detection of [Alzheimer's disease] could ensure timely prescription of [disease-modifying therapies] to maximize their efficacy."