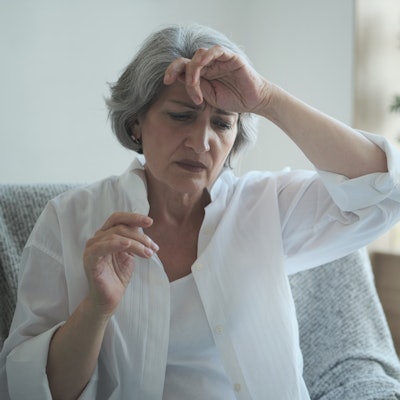 Experimental blood tests for identifying patients in the early stages of Alzheimer's disease appear to perform differently in Black people compared to white people, according to a study published April 21 in Neurology.
An international team led by researchers at Washington University School of Medicine in St. Louis, MO, compared three experimental blood tests and a commercially available Alzheimer's disease test they developed in previous work (PrecivityAD, C2N Diagnostics) in 76 pairs of Black and non-Hispanic white participants.
Only the PrecivityAD test accurately classified people by Alzheimer's status regardless of self-identified race, according to a news release from the university.
"The fact these risk models have not been tested in a lot of populations makes me wary, because Alzheimer's is a global disease," said co-author Thomas K. Karikari, PhD, of the University of Gothenburg in Sweden.
Cognitive decline in Alzheimer's disease typically arises in later stages of the disease. Scientists are working to identify people earlier using blood tests that detect Alzheimer's-associated proteins in the blood, also known as biomarkers, such as beta-amyloid protein, tau protein, and apolipoprotein E (APOE).
However, the field of Alzheimer's biomarker research is based on data collected from groups of mostly white participants, which raises concerns about whether tests based on such biomarkers are equally valid in diverse populations.
In the study, the researchers analyzed the accuracy of the PrecivityAD test and other blood tests for detecting neurofilament light protein and two forms of the tau protein. The other three blood tests were not as accurate as the PrecivityAD test at classifying people by Alzheimer's status; worse, they also performed differently in Black individuals compared to white individuals, the group stated.
"My hope is that this paper will help illustrate the need to increase the diversity of participants in Alzheimer's studies. My colleagues and I are working to develop a much larger, multicenter study to better evaluate racial differences in Alzheimer's-related blood biomarkers," said lead author Suzanne Schindler, an associate professor of neurology at Washington University.
The PrecivityAD test is based on high-resolution mass spectronomy technology developed at Washington University. The test is commercially available in the U.S. and Europe through C2N Diagnostics, a Washington University spin-off.