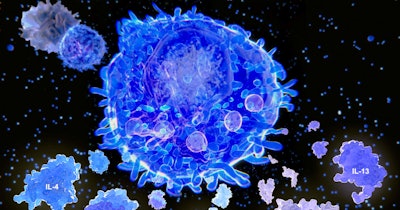 Beijing-based WeTrade, a software-as-a-service (SaaS) technology service provider, on Thursday announced that sales of the Jiqing Biotech COVID-19 self-test kit have reached 1 million units per day in China, stemming from a collaboration between the two firms.
Sales have been enabled by WeTrade's multidimensional SaaS-based marketing tool, the firm said.
With the gradual loosening of domestic pandemic prevention policies, the self-use of antigen testing has expanded in China and elsewhere, gradually transitioning from being a professional medical device to an over-the-counter consumer product with a sizeable increase in market demand.
Jiqing Biotech's COVID-19 antigen self-test kit has a level of accuracy exceeding 98% and provides a result within 15 minutes. Wetrade began collaborating with Jiqing Biology in August.