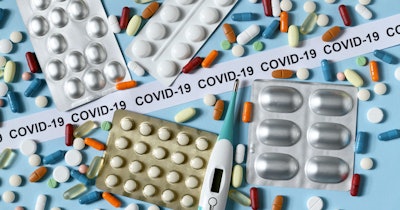 Roche said Wednesday that it has entered a U.S.-focused collaboration with Pfizer to drive awareness of the importance of timely COVID-19 testing, available treatment options, symptoms, and the high-risk factors that can increase the chance of progressing to severe illness.
The collaboration aims to simplify and improve access to health information related to COVID-19, Roche said.
On covid19knowmore.com, a Pfizer website, individuals can learn why early testing is important at symptom onset, which health conditions increase the risk of progressing to severe COVID-19, and which treatment options are available.
Individuals who test positive and are 50 or older or have certain medical conditions -- such as chronic lung disease, heart disease, or a weakened immune system -- or a sedentary lifestyle are at high risk of progressing to severe COVID-19.
According to the Centers for Disease Control and Prevention (CDC), nearly nine out of 10 adults struggle to understand and use personal and public health information because it contains unfamiliar or complex terms.
The Pilot COVID-19 At-Home Test, distributed in the U.S. by Roche Diagnostics and manufactured by SD Biosensor, will now include a QR code that directs individuals to covid19knowmore.com, where they can learn more about COVID-19, including CDC guidance on testing and treatment options.