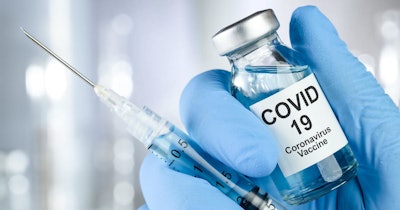 In a recent case-control study of symptomatic individuals, risk factors and symptoms associated with SARS-CoV-2 infection changed over time.
There was a shift in reported symptoms between the Delta and Omicron variants as well as reductions in the protection provided by vaccines, according to the authors.
According to the research, published on Friday in JAMA Network Open, racial and sociodemographic disparities persisted in the third year of SARS-CoV-2 circulation and were present in rhinovirus infection. Trends in testing behavior and availability may influence these results, the authors wrote.
According to the study, the researchers used a test-negative design with multivariable logistic regression analysis to assess associations between SARS-CoV-2 and rhinovirus test positivity and self-reported demographic and symptom variables among individuals in King County, WA, from June 2020 to July 2022.
Close contact with a SARS-CoV-2-positive individual was the strongest risk factor associated with a positive SARS-CoV-2 test, along with loss of smell or taste. Young age was associated with a positive rhinovirus test. Sociodemographic disparities were in play for both viruses.
Contact with a vaccinated individual who had SARS-CoV-2 was associated with lower odds of testing positive than was contact with an unvaccinated individual with SARS-CoV-2. A sore throat was associated with Omicron but not Delta infections.
Variables associated with rhinovirus test positivity included age -- younger than 12 years -- and experiencing a runny or stuffy nose. Some African Americans and households with five or more members were significantly associated with both SARS-CoV-2 and rhinovirus test positivity.
The scientists found several notable differences between Delta and Omicron. Reporting contact with an individual who tested positive was associated with higher odds of testing positive for Delta than Omicron. Loss of smell and taste was associated with Delta but was not significant for Omicron. Sore throat was associated with Omicron infections but not Delta.
Numerous results confirmed previous findings about the pandemic. For example, being fully vaccinated and having a booster helped protect individuals, as did having prior infection.
Prior research has shown that enterovirus/rhinovirus have been detectable throughout the pandemic but their positivity markedly increased to reach 20.7% of all samples tested for enterovirus/rhinovirus in October 2021, surpassing all other respiratory viruses.
In the current study, there were fewer variables associated with rhinovirus test positivity than SARS-CoV-2 test positivity. The greatest risk factor for rhinovirus test positivity was being younger than 12 years of age. The investigators also found higher odds of rhinovirus positivity among African Americans and those living in south King County or in a household of five or more.
Furthermore, attending or working at a school was associated with increased odds of rhinovirus positivity.
The risk of SARS-CoV-2 test positivity was greater for those reporting close contact with a SARS-CoV-2 individual than for those reporting no contact. But the group observed attenuation of this association over time, particularly during the period when Omicron variants predominated, and it surprised the researchers.
The higher transmissibility of the Omicron variant and reduced nonpharmaceutical interventions could have resulted in many asymptomatic, presymptomatic, or unknown contacts with individuals with SARS-CoV-2, driving down estimates, they wrote.
The researchers noted that an inability to link cases has implications for contact-tracing efforts. As of February 2022, the CDC no longer recommended universal contact tracing or case investigation for COVID-19.
Modeling studies early in the pandemic suggested that higher vaccine coverage with lower vaccine efficacy might reduce SARS-CoV-2 cases more than lower coverage with a higher efficacy vaccine.
As the pandemic progressed, reported symptoms shifted between the Delta and Omicron variants, while vaccines and previous infections offered less protection against later symptomatic infections, the authors wrote.