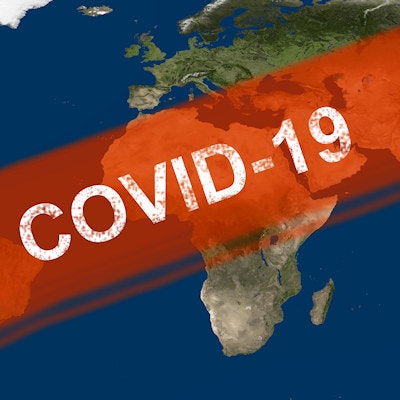 A team commissioned by the World Health Organization (WHO) said on Thursday that there is a need for more information to study how COVID-19 spread to the human population.
In a preliminary report, the Scientific Advisory Group for the Origins of Novel Pathogens (SAGO) said that further details are needed to determine whether a laboratory or bats carrying an ancestor of the virus may have been the initial pathway in spreading the infection.
"The SAGO notes that there has not been any new data made available to evaluate the laboratory as a pathway of SARS-CoV-2 into the human population and recommends further investigations into this and all other possible pathways," SAGO investigators wrote. "The SAGO will remain open to any and all scientific evidence that becomes available in the future to allow for comprehensive testing of all reasonable hypotheses."
Although the findings of the new report are preliminary, they reflect a shift in the WHO's stance on the origins of the virus. A team it sent to China in 2021 had reported a laboratory leak to have been unlikely.
"Key pieces of data...are not yet available for a complete understanding of how the COVID-19 pandemic began," SAGO wrote, adding that additional studies are needed to follow up on several knowledge gaps.
"For example, the source of SARS-CoV-2 and its introduction into the market is unclear and it is yet to be determined where the initial spillover event(s) occurred," SAGO wrote.
The report, SAGO said, contains preliminary recommendations for a global framework and its application to SARS-CoV-2 based on the available published evidence and the initial deliberations of the investigating team.
"The SAGO has not been formed to find the origins of SARS-CoV-2, but rather has been tasked with advising studies that are necessary to gather evidence to better understand the origins of SARS-CoV-2, and more broadly, origins of emerging and re-emerging future epidemics/pandemics," the group wrote.