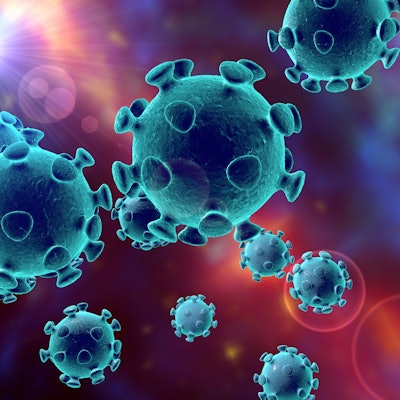 Kaneka Corporation has released a new PCR test kit for identifying COVID-19 omicron BA.1 and omicron BA.2 variants.
The company's RT-PCR Kit SARS-CoV-2 (Omicron/Delta) ver.2 test is a real-time PCR test kit capable of simultaneously detecting the omicron (BA.1), so-called "stealth" omicron (BA.2), and delta variants of COVID-19. The kit has a suggested retail price of $961 for 100 tests, including tax, Kaneka said.
The test kit uses a proprietary reagent developed using Kaneka's molecular testing-related technologies to detect the presence of the three variants with a single PCR test, the company said in a release.