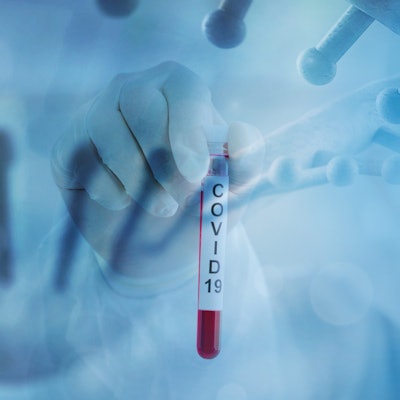 The Biden administration has issued a new rule requiring private insurance companies and group health plans to cover the cost of at-home tests for COVID-19. The move is part of the administration's effort to improve access to free tests.
The move comes as the spread of the omicron variant of SARS-CoV-2 is putting a strain on testing capacity in the U.S. Many testing labs are overstretched, and consumers are finding it increasingly difficult to find over-the-counter COVID-19 tests.
Under the proposal, starting on January 15 people who have private health insurance coverage or who are covered by a group health plan will be reimbursed by their carrier for purchasing over-the-counter COVID-19 tests. The rule only applies to tests that have been authorized, cleared, or approved by the U.S. Food and Drug Administration (FDA).
The rule requires a carrier to cover eight over-the-counter tests per month, meaning a family of four could have up to 32 tests paid for per month. Consumers can go online to a pharmacy or store and either get paid up front by their insurance carrier or be reimbursed by submitting a claim.
There is no limit on the number of tests that can be paid for if they are ordered by a healthcare provider as part of a clinical assessment.